How to Make, Market, and Sell Teaching Resources and Materials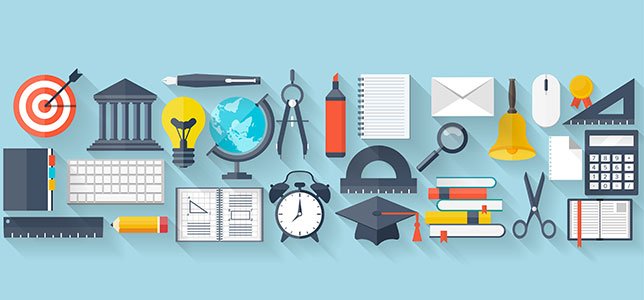 Many teachers choose to create lesson plans in order to educate their students. Worksheets pertaining to the class's subjects, a variety of class activities, reading lists, and other beneficial educational resources that help pupils retain the lessons are frequently included in lesson plans.
How to Make, Market, and Sell Teaching Resources and Materials
Students may ensure that all of the worksheets, reading materials, quizzes, and other educational materials they utilise are up to date and helpful for learning by creating their own lesson plans. This gives academics the opportunity to dramatically affect the course materials with their expertise and creativity. Compared to older, more established textbooks from respected publishers, these usually have a stronger educational impact.
Teachers can now share and sell all of these customised and distinctive resources to other teachers worldwide on a big market. As a result, teachers can increase their income while still achieving society's educational objectives. Occasionally, when a great lesson plan is made available and many teachers decide to purchase it, substantial profits can be made. Making and selling customised lesson plans and instructional resources online is now easier than ever.
Making educational materials
You might already have a collection of instructional resources that you created yourself, or you might be starting from zero with no educational resources at all. Any documents you create must in any case be stored and shared online as digital files.
You don't need to be an expert designer or graphic artist to produce your own educational materials. It's best to keep the design as simple as you can, and to get started, use commonly used tools like PowerPoint or Microsoft Word. If you need more resources, you should start by looking at online editors, which offer clip art, typefaces, and templates that you may use to create your own materials.
Strong design skills should allow you to create some of your educational resources using Adobe InDesign, which you can then share by converting them to another file type. Some of the materials you might want to create include the following:
Videos

eBooks

Maths centres

Flashcards

Guided reading

Homework

Interactives

Handouts

Reading guides

Quizzes or exams
Due to the many difficulties the global pandemic generated, 2020 was an extremely difficult year for teachers and educators. Students and their families have also had to make a number of lifestyle modifications in order to continue their education and learning.
It is to be assumed that there will always be classes available online because students will always be drawn to use these online learning possibilities. If you can create your instructional resources for a hybrid learning environment, you can retain them in a desirable and practical form for years to come. You can continue selling the information online without being concerned that the format or the content will age or become obsolete.
The one caution of creating your items is that you must be conscious of copyright infringement laws to guarantee that whatever you do is your own work. Find out if you still own the intellectual property rights to any products you produce if you are already employed.
Selling educational materials
It has never been easier to sell educational materials, including worksheets, manuals, and other tools for teachers. No matter if you choose a general website like Etsy or one that is exclusively made for educators, there are many online markets that make it quite straightforward.
In our educational marketplace, you have the choice to purchase, sell, or browse goods. Classful provides a wide range of opportunities for you to advertise the things you've made. Another popular website is TeachersPayTeachers. Depending on the plan you select, the payout percentage for any items purchased through our website ranges from 55% to 80%. A platform like TeachersPayTeachers is accessible to all kinds of educators, but it will always charge a higher commission.
Therefore, even if you may receive a higher or lower payment depending on the website, it would be advantageous to add your content wherever you can, whether it be on God's Mercy, TeacherspayTeachers, or Etsy. Registration is simple at God's Mercy. To create an account and begin adding products, contact us!
How to market your educational materials
Now that you've created a body of instructional resources that you want to make available to other educators and uploaded them to at least one marketplace, it's time to start thinking about how to increase sales of your content. In the hopes that they will generate a lot of attention and revenue, some educators just publish their products in a specific market.
If you want to ensure that the outcome is a little more favourable, develop a strategy for marketing your content to acquire the most visibility. Your promotion approach should incorporate tried-and-true components like the following:
Use social media to team up with other educators to showcase your knowledge and grow your following.

Blog frequently and describe the instructional materials you've produced and made accessible for purchase.

Make your content previews accessible to potential customers.

Make sure that one of your goals is Pinterest.

Post about your educational products on social media.

When people buy something, you give them freebies or bonuses.

Include a direct link to your instructional resources in any online post that you create.

If you develop your brand and have a social media following, your sales will undoubtedly rise, and you'll be able to earn more money. As you establish your online presence, you should educate yourself about the instructional resources that other educators are looking for. This may allow you to create an entirely new category of educational products to sell online.
Materials and assets for all types of learning
There are several benefits to creating your own teaching materials that you may sell, including the fact that they are not constrained to specific subject areas or grade levels, like worksheets for reading or maths. People of all ages like learning new things, whether it be through intellectual, athletic, or culinary pursuits.
You may create educational materials that are useful and suitable for teaching a number of disciplines, and you can make them accessible to a large pool of potential clients. You can reach even more potential clients by placing links on your own website or by referring to the content of posts you produce on social media. Whether you're creating content for an online course, a step-by-step guide, or perhaps a brand-new cookbook, you might want to consider all the opportunities you can realise by developing, marketing, and selling on Classful.com.
Additional revenue for your expertise
Use your knowledge as a teacher to generate some extra cash for yourself. Create new lesson plans, worksheets, reading lists, and more, or convert your current ones into digital resources, and start selling teaching resources right away!