The Best 6 Chemistry Books for Secondary in Uganda 2022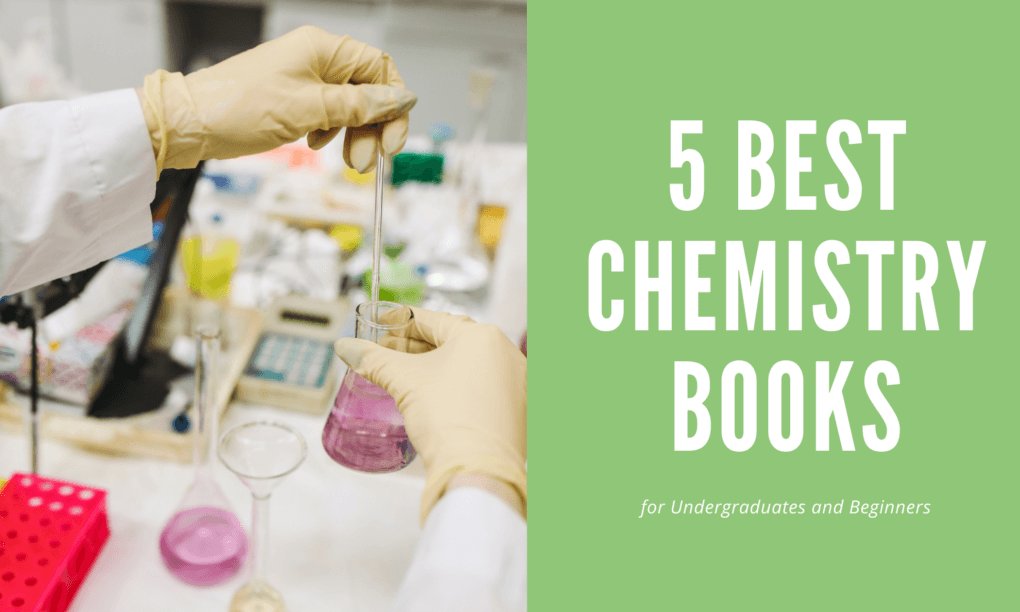 I'm sure you've had moments when your teachers didn't seem to be able to teach you what you wanted, or the syllabus wasn't giving much on its own. Sometimes self-learning is important because it's just more interesting for some people. And if that's the case then one of these best chemistry books would be perfect!
From my high school days, I remember that chemistry books were too tedious and complicated. They are only fun for true science geeks. Times have changed! Now there are fascinating chemistry books on the shelves suitable for self-study by total beginners! If you're looking for an easy read before school resumes in earnest and want a chem book to skim through, these will be perfect! Here is a list of good undergraduate level Chem texts you should know about.
Our Top Choice
Though there are many great textbooks out there to help self-learn chemistry, I've found that the "A-level Chemistry by Ramsden" is the best one. Though it's a bit expensive, it provides a solid foundation to prepare you for college classes, and it's my top pick.
Review of the Best Chemistry Books for A-level students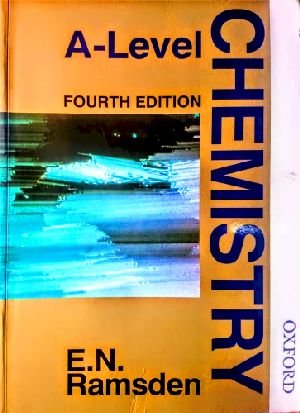 This best-selling and highly regarded textbook has been updated to cover the new specifications for AS-Level and A2 Chemistry, and improved with new features and rewritten material to enhance learning and increase accessibility. It covers all the main specifications for the English and Welsh Awarding Bodies, and is particularly suitable for students approaching A-Level from GcSE Science: Double Award.
Chapters open with a topic of general interest covering an application related to the chemistry within the chapter. This helps to set the context and relevance of the subject matter, and make the text more accessible to students. Topics are treated from the beginning, without assuming prior knowledge.
The core book is supported with the Answers Key, which contains suggested answers and worked solutions to the Checkpoints and examination questions in the book, together with synoptic questions and suggested solutions and answers for students to practice on and develop their confidence.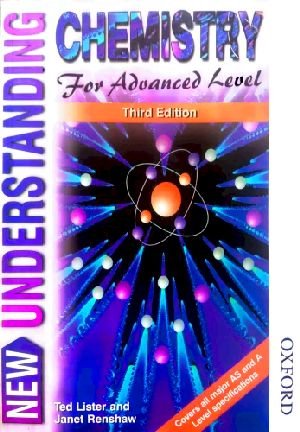 Understanding Chemistry for Advanced Level By Ted Lister and Janet Renshaw. 
This edition of Understanding Chemistry for Advanced Level is a complete and attractive revision of the best-selling textbook for all students studying AS- and A-Level chemistry and related courses.
It provides full coverage of the new Subject Criteria for chemistry and all major specifications.
Other features which students find helpful when studying chemistry at this level include:
Fully accessible text that is comprehensive, without excessive detail which can cause confusion. 
Revised Foundation section providing excellent support from GCSE; in particular Double Award Science.
High quality photographs and comprehensive illustrations with 3D chemical structures.
Divisions into manageable sections with summaries of information to help organize study and revision.
Frequent hints and questions providing invaluable support and facilitating study at home Chemistry Now' and
'Chemistry Around Us' sections explaining how chemistry relates to our lives.
Further Focus' boxes challenging more advanced students
Lots of up-to-date examination questions for practice.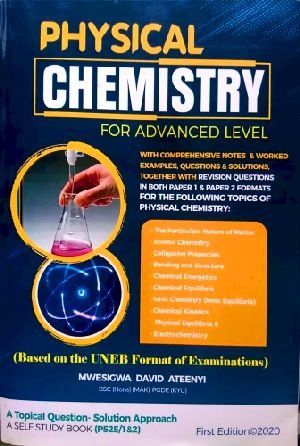 Physical Chemistry for Advanced Level by Mwesigwa David Ateenyi
With comprehensive notes and worked examples, questions & solutions together with revision questions in both paper 1 and paper 2 formats.
(based on the UNEB format of examination)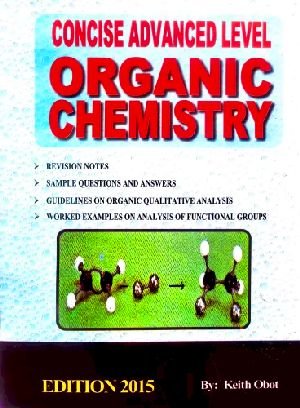 Concise Advanced Level Organic chemistry Keith Obot. 
This latest edition is dedicated to all the students I have been privileged to teach and to all the students who use this book to supplement what they may already know.
Review of the Best Chemistry Books for O-level students.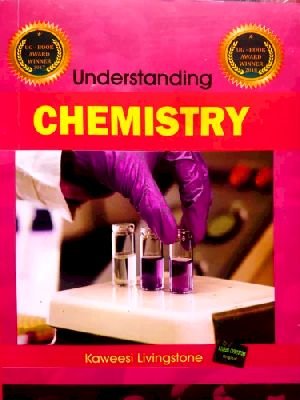 Understanding Chemistry is a complete and comprehensive coverage of the Ordinary level Chemistry syllabus. The author has used simple words and sentence structures for easier and quicker understanding of the subject. For technical terms and other unfamiliar words for students are printed in bold letters and fully explained.
The author's aim in writing this book is to present the basic facts of Ordinary Level Chemistry in such a way as to help students realize te simplicity of the subject. He has written well-explained notes with questions to assist in revision as a clear manifestation that after every learning experience one needs to be tested. Answers to these questions have been given at the end of the book.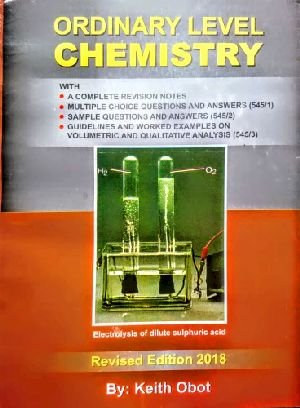 The revised edition of this book Contains more additional notes together with more worked examples on volumetric and qualitative analysis. This book contains full contents as required by the U.C.E Syllabus. This includes over 500 multiple choice questions which thoroughly cover Paper 1. The other many worked examples represent Paper 2 type of questions. Guidelines and worked examples on both qualitative and volumetric analysis adequately cover Paper 3.
The text still contains well prepared notes with clearly illustrated definitions diagrams, graphs and examples together with much emphasis on applied chemistry.
Not looking for a chemistry textbook? Read Reviews of Other Textbooks
Note: If you think this list incoclusive, we would like to hear your oppinion in the comments bellow.